Those looking to get away in the Sarasota area will definitely enjoy all the great things a trip to Anna Maria can provide.  This quaint beach getaway is a favorite amongst locals and travelers alike looking to revel in everything from the sandy white beaches to bustling business district with shops, restaurants, and more.
This 7-mile long island sits just off the coast providing a tiny, walkable beach getaway that's perfect for a short day-trip or long vacation.  Everything you need is located on Anna Maria island including great food, a variety of places to stay, and enough recreation to never leave you bored.
Dining on Anna Maria Island will give you a strong sense of the local cuisine and independent restaurants that make it what it is.  There are no big chains or fast food restaurants here, just a rich assortment of award-winning cafes, bistros, beachside tiki bars, and restaurants catering to a wide variety of palates.
When it comes to staying on Anna Maria island, there are a variety of options ranging from the luxurious and grand to quaint and affordable.  Resorts like the Seaside Inn Beach Resort provide hundreds of feet of private beaches and luxurious lodging to match while condos can provide all the comforts of home with a beautiful view to match.
Looking to shop?  Anna Maria Island can provide with a huge assortment of gift, jewelry, and antique shops all throughout the island.  If you're looking for a unique gift or something just out of the norm, a day spent shopping on Anna Maria will likely yield you some great stuff.
Sound fun?  Plan a trip soon and head out to the one and only, the beautiful, and the great Anna Maria Island.
Comments
Related Posts in Bradenton & Sarasota Travel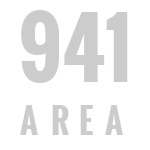 Anna Maria Island | Island Getaway, Beaches, Restaurants