The announcement came over a year ago, construction began in October 2012, and now, an opening date has been set for the new Mall at University Town Center in Sarasota, according to the Tampa Bay Business Journal.
Located at Interstate 75 and University Parkway, The new 880,000-square-foot shopping mecca is set to open on October 16, 2014 at 10 a.m., Mark Chait of Benderson Developement said this past Friday.
The $315 million project will be led by both Benderson Developement and Michigan-based upscale mall developers Taubman Centers.  Upscale seems to be the key word here as Chait stated that the new mall will look more similar to The Mall At Millenia in Orlando than International Plaza in Tampa.
The Mall at University Center will boast the standard assortment of anchor stores including Macy's, Dillard's and Saks Fifth Avenue as well as more than 100 other stores and restaurants spread throughout the enclosed two story structure.
And, that's only the part of Benderson's plans for Sarasota.  The developement company also owns the land surrounding the mall which they plan to utilize for 220,000 square feet of office space, 500 hotel rooms and 1,750 residences, according to the Journal.
They plan to open the hotel at the same time as the mall.  We'll keep you updated as more news arises.
Comments
Related Posts in Bradenton & Sarasota News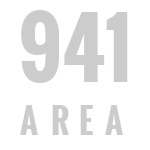 Opening Date Set for New Mall at University Town Center in Sarasota